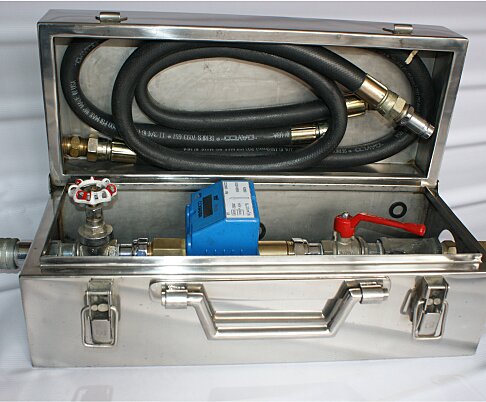 This device, manufactured by BTP AQUAFORJAS, is used to carry out on-site verification of the installed drinking water meters. This equipment operates by comparing the operating conditions of a water meter "in situ", with a standard meter reaching better levels of accuracy.
Likewise, it has calibration with traceability to international standards and must ensure in its technical and metrological characteristics an uncertainty less than or equal to 1/3 of the maximum allowed error.
On the other hand, it performs the verification of half-inch diameter gauges.